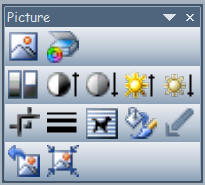 The Picture Menu:


Insert Picture, click this icon, "My Pictures" folder is accessed.


Insert Picture from Scanner or Camera. Click this icon, your scanner and camera dialog appears.


More or Less Contrast


More

Less


More or Less Brightness


More

Less
Compress Picture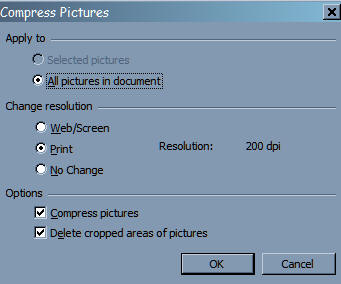 Reset Picture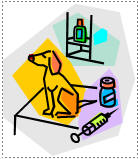 Color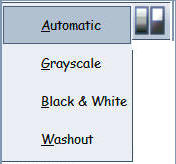 Automatic


Gray Scale


Washout


Black and White

Format Picture.. When you click this icon, all the picture options are presented at once. Colors, lines, layout and resizing options.

Text Wrapping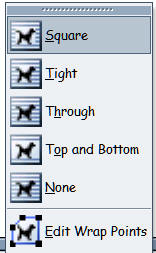 Crop




Line/Border Style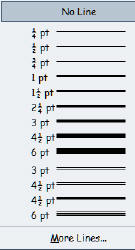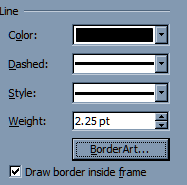 The Transparency tool
Touch the color you want transparent with this tool.